2Ton Wood/bagasse Fired Boiler .2 Ton wood/bagasse Boiler Price
Release:merboiler Click:422
DZH single - drum vertical moving grate biomass boiler is a horizontal three - return water - fire tube boiler. Boiler fuel is agricultural and forestry waste as raw materials, after crushing, mixing, extrusion, drying and other processes, into a variety of molding (such as block, granular, etc.), can be directly burned as a new clean fuel biomass fuel.
DZH single cylinder vertical active grate biomass boiler boiler does not require uniform feeding, can choose according to the fuel special effects of manual feeding and mechanical feeding. DZH single cylinder vertical mobile grate biomass boiler adopts biomass fuel, which is environmentally clean and meets the requirements of environmental protection.
1) manual or mechanical feeding is adopted according to fuel characteristics.
(2) the ignition rate of combustion can be controlled by adjusting the secondary air volume of control speed.
(3) long wood strips (L≤2M) can be burned without breaking.
(4) uniform feeding is not required.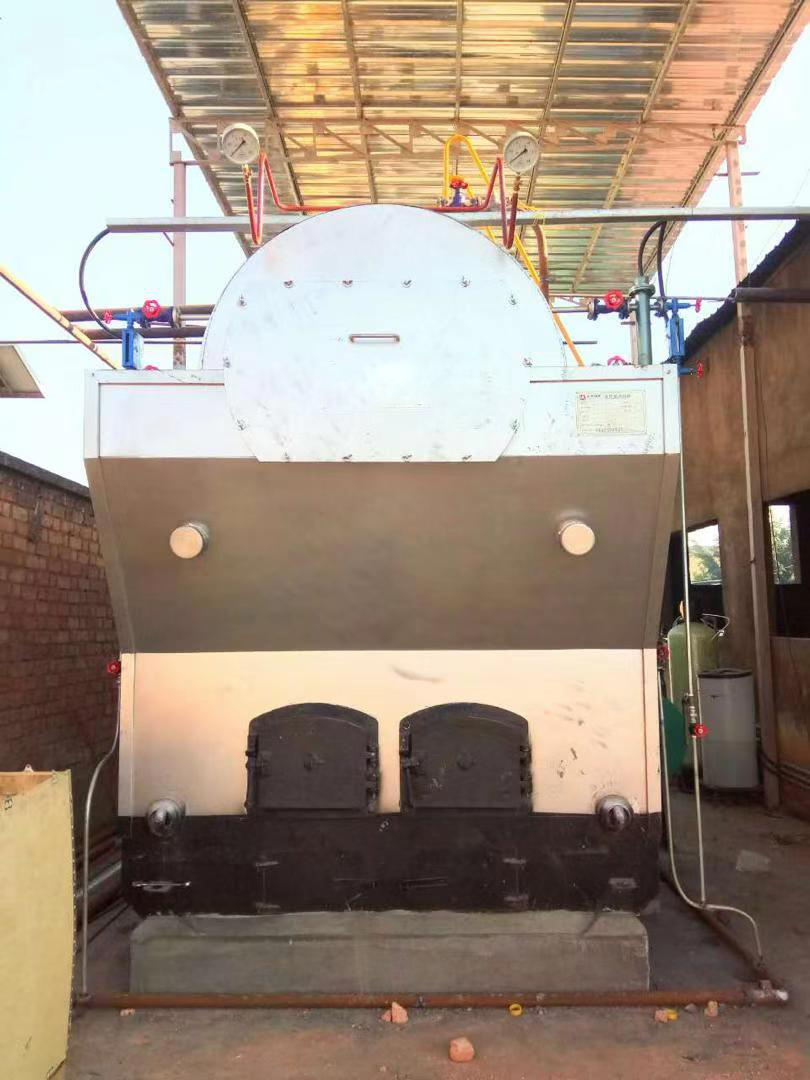 Prev:None;